Well-SENSE donates to local school in support of Outdoor Learning curriculum
7 March 2016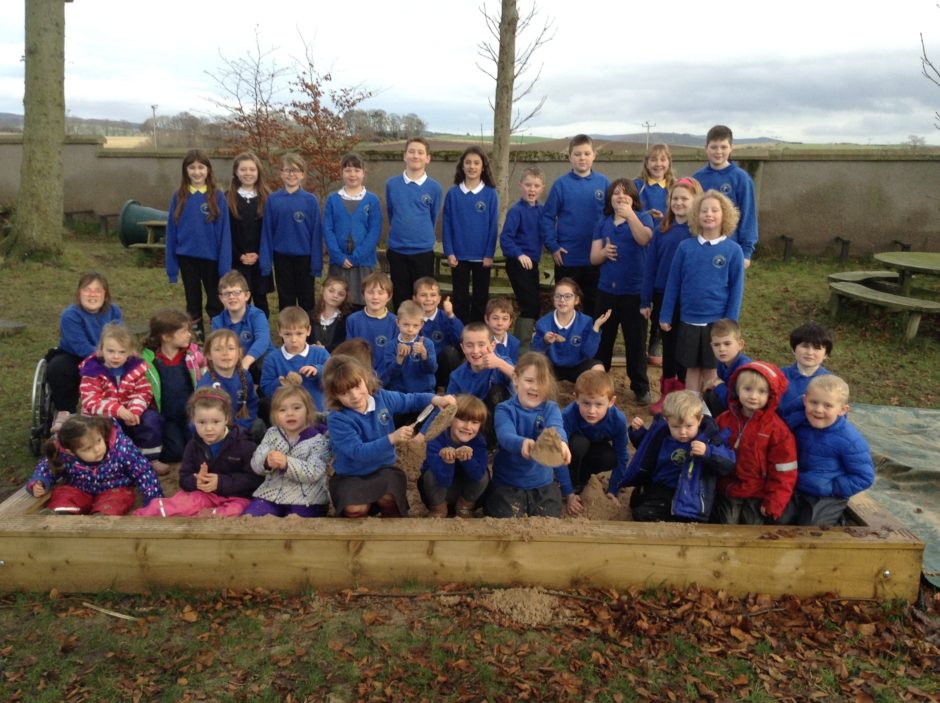 Well-SENSE Technology Ltd, a downhole solutions provider to the global oil and gas industry, has designed, constructed and donated a sandpit to Tullynessle School, near Alford in Aberdeenshire, in support of its outdoor learning curriculum.
Tullynessle School, which currently has 45 nursery and school children on its roll, has outdoor learning at the core of its curriculum, encouraging learning through creative play outwith a classroom environment.
Well-SENSE has broad expertise in downhole operations including interventions, upper, intelligent, open and cased hole multistage completions and decided to utilise this experience to custom design a three by four metre sand play area to best fit the school's playground.
The project was carried out in line with the school's specifications to allow for pupils to safely climb in and out of the sandpit, as well as incorporating access for disabled children.
Dan Purkis, technology director at Well-SENSE, said: "The best, most innovative and creative ideas happen when people aren't restricted to a classroom or office environment. We are passionate about encouraging children to learn in a way that captures their imagination and inspires their future studies and career, in whichever role their passions lie.
"We were delighted to be able to support Tullynessle School in its outdoor play scheme, the values of which strongly align with Well-SENSE – inspiring passion, motivating individuals to learn and develop originality and looking outwith the norm to generate solutions to problems."
In November, Dan Purkis presented on innovation at a Robert Gordon University-organised Economic Summit: Aberdeen Scotland, The Next Chapter, where he used his experiences to highlight how creativity and forward thinking across industries could benefit Aberdeen, and Scotland's economy.
He continued: "School children are our workforce of tomorrow and the people who will carry our economy in the future. It's vitally important to enthuse and spark an inquisitive nature from as young an age as possible. Hopefully, Well-SENSE's efforts with Tullynessle School demonstrate that there need not be too grand a plan to do this, simply some time and dedicated effort."
Tullynessle School's head teacher, Valerie Goodlad, said: "We were really pleased to have received support from Well-SENSE to advance our outdoor learning activity offering, which is an integral part of our day-to-day curriculum. "To have donated the time and funds to design the sandpit to very specific requirements, as well as helping to install it, really does mean so very much to the children at Tullynessle School. The nursery children in particular are absolutely delighted, and we know it will give the children much enjoyment for many years to come.