Well-SENSE founder wins Innovative Thinker accolade at the World Oil Awards
17 October 2016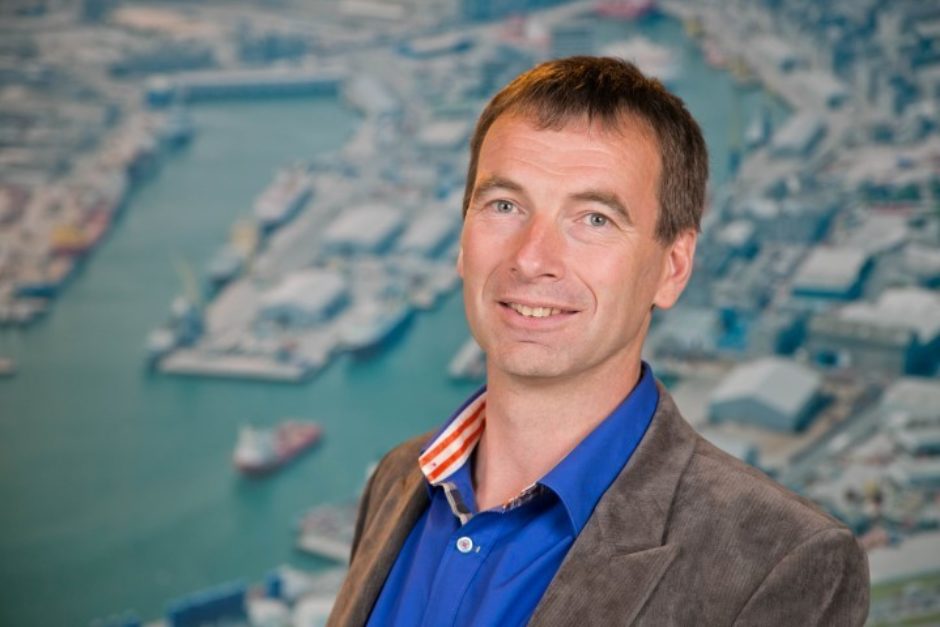 Well-SENSE Technology Ltd's co-founder and technology director, Dan Purkis, was bestowed the Innovative Thinker Award at the 2016 World Oil Awards in Houston on 13th October.
This award honours an individual who has demonstrated thought leadership in the upstream oil and gas sector, an inspiration and a champion of the industry. Not least in achievements, but also through the demonstration of vision and innovative thinking.
Dan, who holds over 50 industry patents, is recognised by his peers as one of the most innovative thinkers of his generation. This is the third World Oil Award he has won, most recently for his work on I-Ball Frac System in 2012.
It is thanks to Dan's forward thinking that a number of technologies have been launched to market and are now key product lines of global service companies. This includes RFID Downhole which he developed whilst at the helm of Petrowell – a company he co-founded in 2003 to attract and lead one of the most innovative engineering teams of its era.
Petrowell is an industry success story, growing from a team of four to 180 in just eight years, before it was acquired by Weatherford in 2012.
Of his award win, Dan said: "It's a pleasure to have been shortlisted in this category alongside some of the most forward thinking individuals in the industry, but to be selected for this award is a privilege and I'm truly honoured.
"The accolade is in no small part down to the exceptionally inspirational and motivated teams I have been part of, worked with and led throughout my career."
In 2015, Dan jointly established Well-SENSE Technology as a creative house for engineering bespoke and high end technologies. Utilising Dan's original thinking, the team work to integrate complementary technologies from other sectors and create strategic alliances with other industry specialists to offer the best solutions.
He continued: "Enthusiasm, a passion for inventing and always questioning if there's a better way have been the drivers which have enabled me to work on and implement new technologies in our industry. I intend to continue this momentum at Well-SENSE because it's the way forward for our industry."
"We established and launched Well-SENSE at the most turbulent time in our sector, but I'm confident of success because we have the passion to succeed. I'm adamant that in this low oil price environment, there's no better time to be a pioneer – everybody needs a better and more effective way to cut costs, time and risks, which means the possibilities are truly endless."