Well-SENSE honoured in World Oil Awards
16 October 2020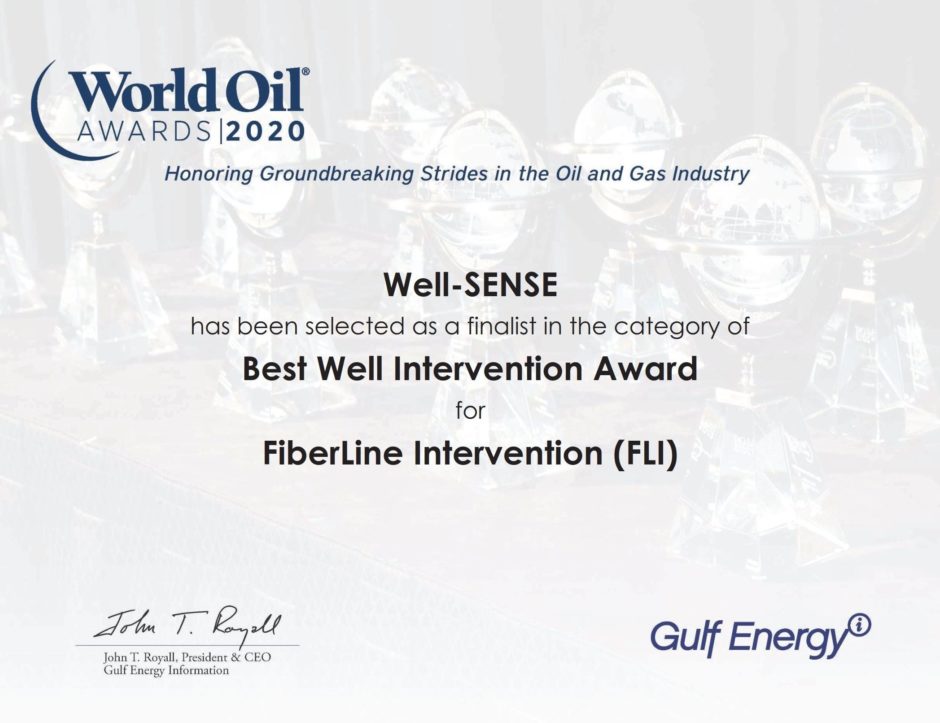 Well-SENSE has been recognised by industry leaders at the 2020 World Oil Awards, for its innovative FiberLine Intervention (FLI) technology. The company stood alongside three international operators and service companies as a finalist in the coveted 'Best Well Intervention' category.

The World Oil Awards, hosted in Houston, recognise the innovators and innovations of the global upstream oil and gas industry that significantly move the industry forward.
Stuart Ferguson, Well-SENSE CEO, said: "We are very proud to be a World Oil Awards Finalist. From inception to commercialisation, our disruptive FLI technology has been acknowledged as game-changing by industry leaders.
"Having proven its benefits both on and offshore, through its breadth and quality of data; speed of deployment and reduced cost and risk, FLI is fast-becoming the first-choice well surveillance and diagnostic tool for operators globally. Well-SENSE continues to innovate, in order to enhance the system's capabilities and benefits, to help ensure a long, productive and sustainable future for the industry."
Well-SENSE, alongside Unity, Pragma and ClearWELL Oilfield Solutions, is part of FrontRow Energy Technology Group.