Well-SENSE triumphs at Offshore Achievement Awards
15 March 2019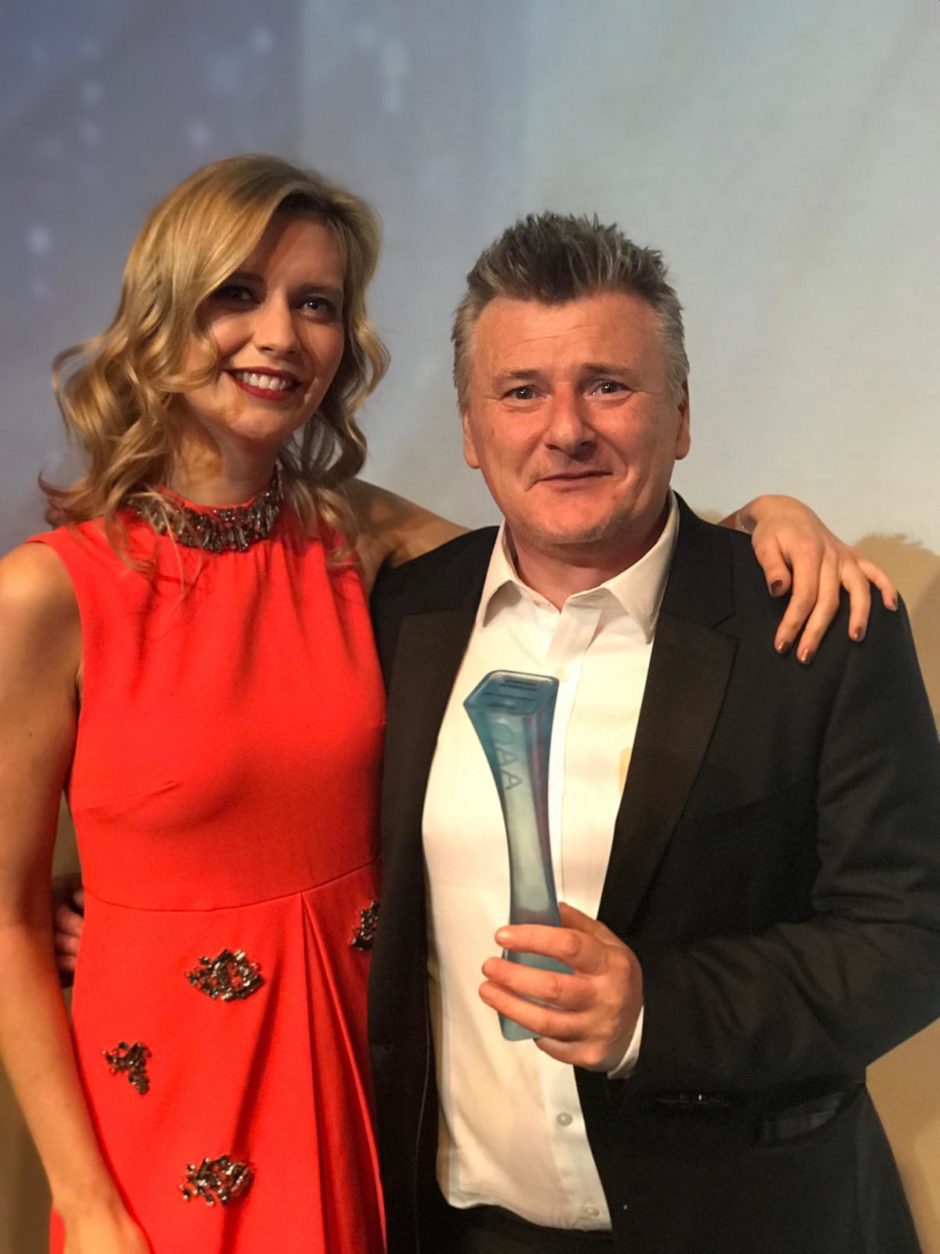 Well-SENSE is celebrating after prevailing at the 2019 Offshore Achievement Awards. The company won the coveted Emerging Technology Award which recognises innovative new technologies developed in the UK for the offshore energy sector.
Craig Feherty, CEO of Well-SENSE was presented with the accolade at a black-tie ceremony last night (Thursday, 14th March) which was attended by industry peers at the Aberdeen Exhibition and Conference Centre.
Aberdeen-based Well-SENSE was commended for its FiberLine Intervention (FLI) system, which uses distributed fiber optic sensing to deliver low cost, high quality well data. The compact design can deliver data significantly faster and at around a tenth of the cost of conventional methods.
The patented system places bare fiber optic line along the length of the well using a weighted probe deployed from a launcher on the surface. The fiber acts as a distributed sensing device, monitoring temperature and acoustic changes along the length of the well. The company's new Active-FLI package has additional single-point electronic and optical sensors at the end of the probe, which means it can capture more data as it descends downhole, increasing production logging and flow measurement capabilities.
It is currently the only technology of its kind on the market to combine both single point and distributed sensing and aims to provide a detailed image of the well throughout its lifecycle.
Costs are dramatically reduced compared to traditional intervention methods as the portable plug and play equipment is compact and lightweight with minimal footprint and manpower required, meaning projects can be completed rapidly with much less production downtime. The probe and fiber optic line are designed to dissolve in the well, so no time or expense is incurred for retrieval.
The simplicity, portability and low cost of the tool allows operators to acquire data for diagnostic and monitoring purposes more readily. It is most commonly used for completion, production and integrity applications including cement assurance, gas lift optimisation, flow monitoring and leak detection.
Craig Feherty, Well-SENSE CEO, said: "Innovation is at the core of our business so we are honoured to receive this award. It is testament to our extremely experienced and talented team who are not afraid to use disruptive techniques when developing technologies.
"The evolution of FLI has been a collaborative effort across a number of disciplines within the business and we still have an exciting R&D journey ahead of us.
"FLI successfully addresses key operator challenges and provides an efficient and cost effective alternative to traditional intervention tools. We have already accomplished a number of operator partnered trials and a commercial project onshore Colombia and look forward to achieving commercial success offshore early this year."
Well-SENSE, alongside ClearWELL, Unity and Pragma, is part of the Aberdeen based FrontRow Energy Technology Group.